TOP 10 REASONS WHY INTROVERTS CAN MAKE GREAT ENTREPRENEURS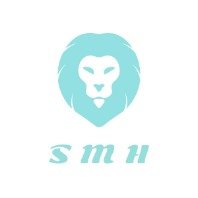 People always underestimate the introverts, introverts are often considered as quiet, reserved, a person who avoids going to the social gathering. Some people see them as nice, thoughtful, and hard-working.
But what people don't know is introverts can make a great entrepreneur. Introverts have many qualities required to run a business.
Here are few examples of introverts who achieved massive success in their life WARREN BUFFET ( Entrepreneur, investor, author), LARRY PAGE ( Founder and former CEO of Google), BILL GATES ( Founder and former CEO Microsoft), MARK ZUCKERBERG (Founder and CEO Facebook), ELON MUSK ( Founder PayPal, SpaceX chairperson to Tesla and SolarCity), STEVE WOZNIAK ( Co-founder and rain behind MAC and Apple IOC) and WILL SMITH (Everyone knows him). I can mention 'n' number of introverts who succeeded in work and entrepreneurship.
Now you must be wondering why it is so? What makes the introvert great and successful in entrepreneurship?
Exited? Continue reading to know why introverts can make great entrepreneurs,
1. INTROVERTS ARE COMFORTABLE ALONE.
Introverts are comfortable alone. They are self-satisfying and don't need other people's approval for what they do.
They are not left alone, they chose to be alone but that doesn't mean they can't get along with people, they do but they try to keep their circle small.
This alone time gives them a chance to think about the ideas, focus on the work, and learn the required skills.
This makes them creative. Introverts are creative-minded because when they are alone they dive deep into thoughts. This is where ideas come from. Introverts are often found tech-savvy, good in designing, and artwork. Because of this habit introverts can make great entrepreneurs.
2. THEY CAN WORK ALONG WITH OTHERS WITH COMFORT.
Though introverts have antisocial behavior they can comfortably work with any kind of people. They can easily go along with extroverts, perfectionist, and egoistic people when required.
Introverts let the others flourish and take credit and they themselves lead from the back. They become the force and support for other people.
Introverts can also go along with egoistic people. They let others keep their ego and they themselves remain aback. This doesn't mean they make a compromise but they try not to hurt others' ego and rather focus on work.
3. INTROVERTS CAN DO WELL WITH EXTROVERTS.
Though extroverts are totally opposite personalities that introverts, It is found that introverts can do well when worked with extroverts. This combination can be dynamic.
The reason for this is both are complementary to each other. For instance, in business introvert can stay back and work on ideas and projects and become the technical brain behind the project and let the extrovert co-worker lead from the front, do the sales and speeches, and take all credit.
The best example to explain this is STEVE JOBS and STEVE WOZNIAK founders of Apple INC., Steve Jobs was an extrovert, brutal negotiator and influencer who work on promotions, sales, and pitch for investments but Steve Wozniak was an introvert who handled the technical part.
4. INTROVERTS ARE GREAT LISTENERS.
Introverts are great listeners. They are quiet, patient, and non-judgmental. Though they don't open up about their feelings with others, people often found sharing their feelings with introverts.
Because introverts are safe persons to share things with, they are good at keeping secrecy and know how to make people feel heard, this develops trust between them and people. Deep listening help introverts to grow in business.
Also, read – 12 THINGS HOLDING YOU BACK FROM SUCCESS.
5. INTROVERTS ARE LOGICAL AND RATIONAL.
Introverts are thoughtful, logical, and rational. They see things with logic and not mare on emotions and desires. They are less likely to do injustice with people. they make rational decisions that are beneficial for everyone. This is helpful to maintain equality and humility in the workplace.
6. THEY SEE THE THINGS THAT OTHER CAN'T.
As introverts like to keep quiet and stay alone most of the time, it gives them time to listen and observe people around them.
They know everything about people around them like their behavior, like and dislike, their strong and weak points.
For instance, at the workplace, if you ask introvert to arrange all workers in order from good to a bad person or from talented and hardworking to dumb and lazy he will do it with perfection. They know the whole social structure around them. This helps introverts to read people's behavior, mod, and temptation to act accordingly.
This quality is desirable in entrepreneurship.
7. INTROVERTS ARE TRUSTWORTHY.
Introverts are brutally honest and trustworthy. If you want to make a deal with introverts you can trust them blindly. They will not breach the trust at any cost.
In entrepreneurship trust is everything, the trust of associates and customers helps to stay in business for a longer period of time.
8.OVERTLY PREPARED.
Introverts are very conscious while working. They prepare to the core before starting a new venture or new project. Rather they do everything after research and preparation.
This minimizes the error in the work or assignment and increases the chances of early success. Preparedness is always a good idea in entrepreneurship.
9. CAN WORK EXTRA HOURS.
Introverts are people with a small group of friends and acquaintances. They usually don't like to go out for social gatherings, functions, parting, clubbing, and hangouts. They mostly like to spend time working or with the self. They enjoy their own company.
Introverts don't mind working extra hours and on weekends, than going out with friends or family.
Elon Musk said he still work 100 hours a week. Working extra hours helps to reach the goals and objectives early.
10. INTROVERTS ARE SELF MOTIVATED.
Though introverts may take time in goal setting and decision making but once did they don't need the motivation to keep continuously working. They continue working until the goal reached.
They don't seek outside motivation because they know how to keep themselves motivated.
What do you mean by introvert?
Being introvert is a personality trait. Introverts don't like to socialize, go out for social gatherings, parties, and functions. Rather they stay alone. though they appear to be antisocial they are not, they just enjoy their own company.
Introverts vs Extroverts.
Introverts and extroverts are exactly opposite personality traits.
Introverts are quiet, reserved, thoughtful, and don't like to socialize much. Outside stimuli do not affect them.
But on the other hand, Extroverts are talkative, outgoing, spontaneous, and have a strong influence on outside stimuli.
Why introverts can make a great Entrepreneurs?
Introverts have certain qualities that help introverts to succeed in entrepreneurship. The 10 reasons responsible that make introverts great in entrepreneurship are,
1. Introverts are comfortable alone.
2. They can work along with others with comfort.
3. Introverts can do well with extroverts.
4. Introverts are great listeners.
5. Introverts are logical and rational.
6. They see the thing that others can't.
7. Introverts are trustworthy.
8. Overtly prepared.
9. They can work extra hours.
10. They are self-motivated.
Is introvert a mental disorder?
No, the introvert is not a mental disorder it is just another personality trait. like Alfa and Beta.
Can introverts be leaders?
Introverts can make great leaders, Because they are good listeners, thoughtful, rational, logical, kind, trustworthy, and good in reading people's moods, nature, temptations, and wants.
for example George Washington, Bill Gates.