13 REASONS WHY NICE GUYS STRUGGLE IN RELATIONSHIPS.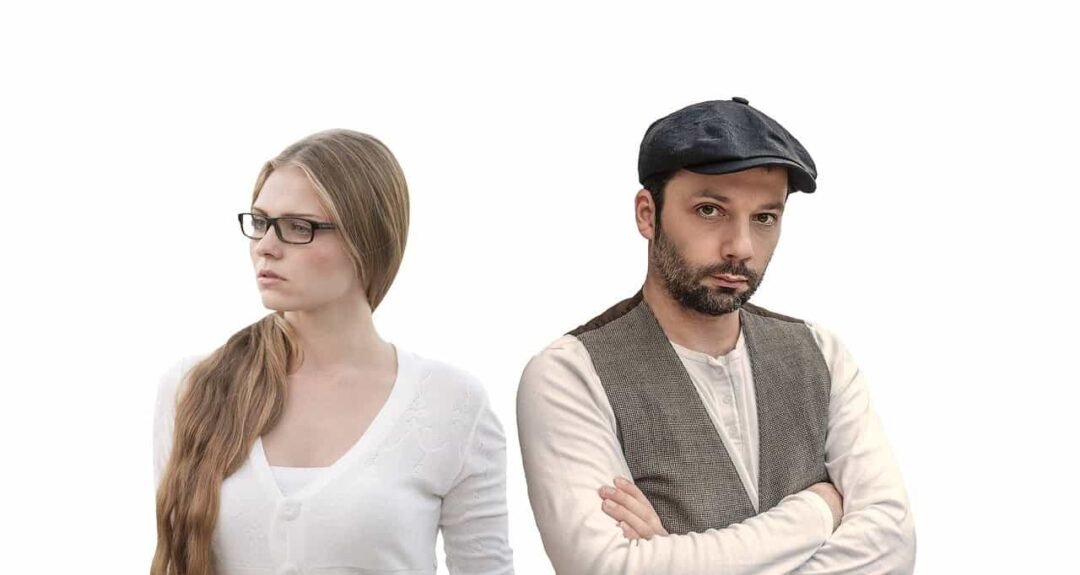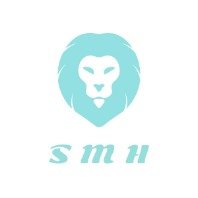 Nice guys are struggling to find a love of life and soulmate but they aren't getting the one. Most are staying single for a longer period of time and those who are committed trying hard to make their relationship work but the majority of them are failing.
Even if they are committed they don't get love, sex, and nurture from their romantic partner out of the relationship. Rather they remain asexual for a longer period of time or not getting at all. Now you must be wondering why nice guys struggle in relationships? How they differ from other men? Then continue reading,
Nice guys, I have seen till today almost all of them have some kind of relationship issues. Some admit it openly and others hide it because they don't want people to know about their personal life.
Dr. Robert A. Glover, a renowned psychotherapist and author to the book "No More Mr Nice Guy Stated in his book That, "Nice guys end up in my clinic with one or both of the two reasons, first is their hidden behavior like affaire, pornography or addictions and other is their romantic partner is angry, depressed, unavailable or unfaithful in a relationship".
Most of the nice guys will relate to Dr glover's opinion but they are confused why it is so and what is the reason their relationship is not working as they always dreamed of or why few of them not getting into the relationship only.
Here are the few reasons why nice guys struggle in relationships,
Exited continue reading,
1. LACK OF CONFIDENCE.
Women get attracted to confident people. It could be because of multiple reasons such as confidence is a masculine character.
A confident man has more chances of achieving success in life. This success will provide monetary security to women.
Confidence gives the ability to tolerate high pressure and which makes it easy to lead the family.
It is an evolutionary instinct that girls want to feel secure when with the man, and if a man is not able to protect them it makes them unattractive for women.
Nice guys are insecure and under-confident, It makes them an unattractive partner and often ends up staying out of a relationship for a longer period of time.
2. NOT EXPRESSIVE ABOUT FELLING AND NEEDS.
Because nice guys are insecure and have excessive shame, they are not very much expressive about their feelings. And because of the same reason, they are often not able to ask for what they want from their partner.
They want women to understand them, their feelings and wants, and act accordingly. But this seems practically impossible because no one can guess perfectly what is going on in one's mind.
It is women who want men to understand them but men are direct while asking what they want and claim their territory.
Not expressing feelings and not asking for what they want from a relationship creates more complications and nice guys never get what they want from the relationship.
3. SECRETIVE.
Nice guys are pretty much secretive about their personal lives and don't want people to know their flaws, insecurities, and weaknesses. Because they fear that if people found their flaws and insecurities they will abandon him or they will bully him.
In view to hide this, they don't let anyone come closer to their personal space, they often form false and fabricated stories about themselves to hide their flaws and insecurities.
But this secretive behavior can cause nice guys to struggle in relationships. Because of toxic shame, nice guys don't let even their romantic partner to know everything about him and hide things from her.
Secretive behavior will cause trouble in a relationship in two ways, first is if you don't let her go into your personal space the true soul to soul relationship will never develop and eventually, she will friendzone you or if committed the relationship will come to an end soon.
Second, If you confess in the beginning then she might think about it and will not mind, but if she found herself that you hide something from her she will get mad at you and may leave you.
Because the relationship is based on mutual co-operation and trust.
4.TO NICE TO HANDLE.
When it comes to their behavior nice guys are overtly nice, always available to help, friendly, and peace-loving.
When a man behaves too nicely with girls it kills their attraction and love for him.
This could be because of two reasons, first is nice behavior sparks doubt in a girl's mind and they start thinking that he must be doing it for some return advantage most of the time it is sex or some time other advantages. In this case, girls either distance themselves from him or friend zone him.
The second reason is girls feel emotionally burdened because of the too nice and extremely caring and helpful nature of the nice guys.
Girls hate this feeling because they feel trapped and suffocated with such people and feel guilty that they may not be able to behave with him back the same way he does, to avoid this guilt girls avoid nice guys.
This quality makes nice undesirable in a relationship and they struggle to get into a relationship or to make an existing relationship work.
5. CONTROLLING AND TRY TO MICROMANAGE.
Nice guys are controlling with people around them and often try to micromanage them.
Nice guys want their partner to behave exactly how he wanted and try to micromanage their girls. For instance, what will they wear, where will they go, to whom they will meet, and so on.
This can be irritating and frustrating after certain limit.
Girls don't like to be controlled and micromanaged, they feel suffocated with such people and try to escape from such a relationship.
This is one of the most important reasons why nice-guy struggles to keep a relationship working.
6. CO-CREATE RELATIONSHIP WITH VICTIMIZED AND TOXIC GIRLS.
Nice guys have excessive sympathy for girls especially those who are victimized or those who are in pain or those who are of low value. This is because of their nice guy programing and memory of his mother's suffering.
For instance, nice guys often fall for girls who are physically handicapped or girls who are in pain or girl who are too poor or who are abused by parents/husband or single mothers who struggle to make a good life.
That means they always fall for the wrong person which is not compatible with them.
This relationship happens out of sympathy toward such girls and women and not out of love. And that is why this relationship is not legit, it is a manipulation of emotions.
As the base of such a relationship is not love but his nice guy programming, the relationship will not last long. If you are a nice guy, you will easily relate to this.
7. NICE GUYS HAS TOXIC PERSONALITY.
Nice guys are toxic as a person and it becomes difficult to live with such people.
For instance, they are cowards and don't have the guts to stand for themselves. When someone misbehaves with them they often don't retaliate and try to avoid or run away from the situation.
They can go to any extent to avoid conflict. They rather prefer to suffer over retaliation.
Though they project themselves as peaceful but the reality is different altogether. They are not at all peaceful, they just don't fight because of their conflict avoiding programing.
This quality of the partner makes a girl insecure because she expects protection from him. She thinks, "If he can't stand for himself how can he will protect me from dangers" and try to distance herself from them, possibly break all the contacts with them.
Almost all the nice guys have a victim mentality means they are cry baby, they just keep complaining about how people took their advantage or how some girl played with him but don't talk about why he let them do so.
Some nice guys indulge in backbiting. Backbiting is a feminine character. When a girl sees how her partner is backbiting about other people, she feels offended.
Nice guys are jealous and envious of other people, this makes them frustrated and anxious.
8. SUBMISSIVE.
Nice guys are submissive they don't have their own voice, opinion, they don't have self-esteem, and always put others first so that no one gets upset. They can suffer and sacrifice to any extent to please others.
When a girl sees that her partner is submissive she lost respect for him and tries to take advantage of him.
For instance, she may neglect his view, she will not consider him in decision making, she may abuse him, cheat with him, or may leave him in limbo.
Being submissive is a feminine character and girls just can't imagine leaving with a submissive boyfriend or husband and eventually, the relationship ends up on the wrong note.
9. EGO.
Nice guys are strongly egoistic, this quality of them can really cause trouble in their relationship in many ways for instance,
Because of their ego, it becomes hard for nice guys to forgive and move on. This builds hate and anger and leads to grudges and sometimes they go for revenge.
No one is perfect girls will make mistakes, if you don't forgive and move on the love and happiness in a relationship will eventually in the thin air.
Another reason is because of ego it is difficult for nice guys to say sorry to others including their partner instead he is at fault and only sorry can save their relationship still they don't.
The secret of a happy and long-lasting relationship is all about to forgive and forget. And if you don't do it your relationship will be in trouble soon.
10. DISHONEST.
Nice guys are dishonest in the relationship and often indulge in infidelity.
As per Dr. Glover, infidelity is most common in nice guys maybe because of their sexual compulsiveness or Not getting enough sex from a romantic partner or they have their own definition of good and bad infidelity or sexual addiction.
They are dishonest with themselves also. For instance, they are a people pleaser. If required they can change themselves as a person girls like, and for this, they mask their true identity. How can someone believe in a person who is not true to himself?
Nice guys are liars they lie with their partner to hide mistakes so that the partner won't get upset with him. To hide one lie they have to tell a series of lies.
But women have a sixth sense and will easily know whether you are lying or not which leads to conflicts.
This quality makes them seem fake, dishonest and it became difficult for women to trust them.
11. LOW EMOTIONAL INTELLIGENCE.
Nice guys are bad in managing their emotions especially anger. They have unique ways to respond to anger stimuli i.e. Passive Aggression. Such as being unavailable, forgetting things, not being on time, procrastination, not obeying, or infidelity.
This cause more problems in relationship.
Because emotional chaos is a girl's field they want their man should be masculine and emotionally sound so that if they get high on emotion their man will calm them down.
Nice guys are exactly opposite to it. No girl likes the overtly emotional guy because it makes them feel insecure.
12. ADDICTION.
Nice guys are gas chambers because they store all unexpressed emotions inside and don't express them so that people won't get upset.
This comes out as stress, resentment, anxiety, and sometimes depression.
Nice guys get addicted to escape from this, rather every single nice guy has some kind of addiction.
Addictions such as drinks and drugs, gambling, sex, and pornography. Addiction leads to breakups and divorce.
13. SELFISH.
Though nice guys show that they are a giver and are always ready to help others but in reality, they do it for their own benefit.
Nice guys are not nice as they appear.
It is not a selfless help. They help others so that one-day that other person will help them as a return favor. But if others failed to help back, nice guys get mad at them.
Same way nice guys are selfish lovers. When they found out that instead of being loving and caring, their partner doesn't love them as they do, they get mad at their partner and try to retaliate with passive aggression.
These collective reasons are responsible for why nice guys struggle in relationships. To tackle these nice guys need to be true to themselves first and stop lying and people-pleasing.
A high-value people love themselves and don't think about people because once you accepted yourself as who you are with all flows and insecurities everything will fall into place.
Nice guys need to break free of their nice guy programming to enjoy the perks of life and find true love.
How do you describe nice guy?
Nice guys term is often used formally and sometimes negatively to describe an adult male who has characteristics like on who is nice, giving, agreeable, peaceful, gentle, and vulnerable.
Why nice guys struggle in relationships?
Nice guys often found struggling to get into a relationship and find the love of life. Those who are committed are struggling to make the relationship work.
There are several reasons that could be responsible for this, I have mentioned a few important reasons below. Continue reading,
1. LACK OF CONFIDENCE.
2. NOT EXPRESSIVE ABOUT FEELINGS AND NEEDS.
3. SECRETIVE.
4. TOO NICE TO HANDLE.
5. CONTROLLING AND TRY TO MICROMANAGE.
6. CO-CREAT RELATIONSHIP WITH VICTIMISED AND TOXIC GIRLS.
7. NICE GUYS HAS TOXIC PERSONALITY.
8. SUBMISSIVE.
9. EGO.
10. DISHONEST.
11. LOW EMOTIONAL INTELLIGENCE.
12. ADDICTION.
13. SELFISH.
How do I stop being nice guy?
If you want to break free from a nice guy personality be honest with yourself and with your partner. Be selfish for you, put yourself first, and stop trying to please her. Problems and conflict are part of life take it head-on. If someone wants to leave you let them go and let the new people enter your life.