9 REASONS WHY NICE GUYS ARE NOT NICE.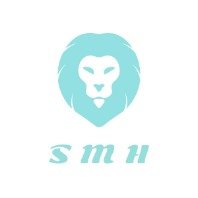 Nice guys are often considered as simple, giving, caring, friendly, and obedient but nice guys are anything but nice. In other words, though they seem nice from their behavior in reality they are not nice.
You can see their hind face only when you breach their nice guy programing. Otherwise, they are with the typical nice guys' characteristics.
Nice guys have a difficult time getting into a relationship finding true love, because Girls have a sixth sense of recognizing the upcoming danger, whenever they come in contact with a nice guy they find nice guys behavior fishy.
Girls feel uncomfortable and burdened because of the too nice behavior of nice guys. That's why they either friendzone them or distance themselves from nice guys.
You might have seen such guys who were so nice and friendly before and suddenly turned into bad and immoral people.
Now you must be wondering why it is so because you may be knowing them for a long time, and you never thought they can be bad and immoral.
Well excited to know what qualities they have that make them not so nice? continue reading,
1. NICE GUYS GIVE TO TAKE.
Everyone thinks that nice guys are givers because they are always ready to help others.
If nice guys find out you are in need, they will jump in to help you whether you asked for help or not, they just can't resist themselves from helping others.
Now you might be thinking helping is a good deed, then why are you questioning their helping nature?
Well, wait! It is not genuine and unintentional help. They are helping you with the expectation that one day you will help them.
If nice guys help someone they always have a secret agenda of a return favor.
And if in case you failed to help them back for any reason they drastically change their behavior and start hating you secretly, they may stop talking with you or may start back-biting about you. They may become unresponsive to your emails and phone calls or may break the bridges with you.
This is because you breached their nice guy programming. While helping you they expect that one day you will help them and if you didn't help back they just get mad at you.
This way nice guys are not nice because normally people will help others selflessly and not for some return benefit.
2. NICE GUYS ARE EGOISTIC.
Nice guys are strong egoistic from the inside. They can't stand defeat or feeling of endangerment and feeling of abandonment.
Defeat make them insecure, nervous, and angry.
Though they never express their feelings especially anger passive aggression can be evident in them.
When nice guys feel defeated and abandoned, that means when someone tries to marginalize them it hurts their ego and the attitude of nice guys gets changes drastically.
Because of their egoistic nature, it becomes hard for them to move on and forgive others.
And in view to satisfy the ego, either they will avoid you or hold grudge against you and search for the opportunity to put you down.
3. NICE GUYS ARE PASSIVE AGGRESSIVE.
Because of their conflict avoiding nature, nice guys will never pick a violent fight against anyone no matter how bad they behave with him and can go to any extent to avoid conflict.
But they have another way to express their anger and resentment which is "passive aggression".
They express anger by passive aggression for example being unavailable, not obeying things, being late, forgetting, procrastination, not keeping the promise, betrayal, Infidelity, and repeating the same habit for which they got scolded.
4. NICE GUYS HOLD GRUDGE AND ARE REVENGEFUL.
As nice guys are not expressive about their feelings especially anger. They often deny ever getting angry and project themselves as quiet, innocent, and peaceful person.
But in reality, they are the most sensitive to anger stimuli. Nice guys easily get angry with insult, frustration, and stress.
Nice guys have a unique way to respond to anger stimuli like passive aggression, irritation, rage, and feeling of revenge.
Anger has to go out of your mind in an appropriate way, passive aggression is not the way to express anger. Otherwise, the person will become a gas chamber, and anger comes out in ugly ways. Nice guys are not nice when we talked about anger management.
5. NICE GUYS LACK INTEGRITY.
Nice guys lack integrity. They are dishonest with themselves as well as others. They often hide their mistakes and flaws, to cover it they form a false and fabricated story.
They can go places to hide it because they feel ashamed to embrace the mistakes and flaws. Because they are afraid of people's opinions and conflicts.
Nice guys are people pleasers, they can go out of the way to please people. For instance, they will say what other people like to hear, they sacrifice their own feelings to please others, and avoid conflict for not to upset others.
To please people, they hide their true selves and wear the mask of a totally different person altogether.
Nice guys have a great chance to cheat on a romantic partner or betray friends and business partners out of jealousy or competition.
Reasons for infidelity could be anything like because of their people-pleasing nature and having excessive sympathy for women they are most likely to get into a relationship with toxic and low-status women.
Because they are not expressive about their feelings and wants, they have great chances to burn into the relationship and cheat to escape from a toxic relationship, other reasons could be their sexual compulsiveness or they have their own definition of good and bad infidelity.
lack of integrity makes them an undesirable partner.
6. NICE GUYS ARE SECRETIVE.
Nice guys are secretive about the stuff that may upset people. for instance, their mistakes, flaws, and bad habits.
Nice guys form false stories and incidences to hide things so that no one gets upset. You will never know what is cooking in their mind.
7. NICE GUYS ARE CONTROLLING.
Nice guys are controlling. They often indulge in the micromanagement of people around them. This is one of the reasons why they always have issues in relationships.
Though they never admit what they want, deep inside they are obsessed about the thing to go how they wanted to go, and to achieve that they try to control people and micromanage.
This habit is uncomfortable and cumbersome for most people.
No one likes to control or micromanage especially girls and women, they feel suffocated and try to distance themselves from nice guys. this makes nice guys unattractive and not so nice.
8. NICE GUYS HAS TOXIC PERSONALITY TRAIT.
Most of the nice guys have a victim mentality. They know people are using them for their own purpose especially girls, they know what's happening is not good but they will not stand against it, instead keep suffering as they don't want to upset others they keep suffering.
Nice guys always keep complaining about others in their absence but they will never retaliate or pick a fight with people who used them or hurt them to avoid conflict.
They often indulge in backbiting.
Nice guys are cowards as they can't stand for themselves.
9. NICE GUYS ARE ADDICTED.
As nice guys manipulate themselves to please others. repressed their own feelings and needs so that people should not get upset. This behavior makes the gas chamber out of them.
To relieve the stress, frustration, and resentment that arise from this behavior they turn toward addiction for escapism.
Addiction could be anything. For instance, drugs, pain medication, pornography, or sexual compulsion.
What what do you mean by nice guy?
A nice guy is a term used commonly for an adult male who portrays himself as nice, caring, giving, sensitive and friendly but in reality, he is exactly opposite from inside.
The term nice guy often used negatively but can also be used positively.
Why nice guys eventually turned out to be not so nice?
Initially, nice guys appear nice, helping and friendly but when someone breaches their nice guy programming, they turn into a bad and immoral person.
Here are the 9 reasons why nice guys are not nice,
1. Nice guys give to take.
2. Nice guys are egoistic.
3. Nice guys are passive-aggressive.
4. Nice guys hold grudges and are revengeful.
5. Nice guys lack integrity.
6. Nice guys are secretive.
7. Nice guys are controlling.
8. Nice guys are toxic behavior.
9. Nice guys are addictive.

Are nice guys trustworthy?
Nice guys have more probability to betray in life and work hence they are not trustworthy.